Collection : Nahman Bicolor Edition
Nahman Bicolor Black & Gold
Regular price

1,500.00 NIS

Regular price

Sale price

1,500.00 NIS
Wrap yourself in the vibrant and stylish Nahman Bicolor Black & Gold Tallit from our exclusive Nahman Bicolor Edition. With its dynamic black and gold stripe pattern, this prayer shawl combines timeless tradition with contemporary elegance. Meticulously crafted with expert attention to detail, it exudes sophistication and sets you apart. The woven "Aesh Sheli" (My Fire Will Burn) motif adds a spiritual depth to your prayers, reminding you of the inner flame ready to be ignited. Each wrap envelops you in sacred energy, enhancing your spiritual experience. The Nahman Bicolor Black & Gold Tallit is a statement piece that reflects your unique style and devotion. Its vibrant colors and captivating design become a visual representation of your spiritual journey. Wear it during Shabbat services, holidays, or moments of reflection to infuse your prayers with inspiration and intention. Experience the fusion of tradition and contemporary aesthetics, bringing you closer to the divine and enriching your heritage.

About kashrout of our product
Share
---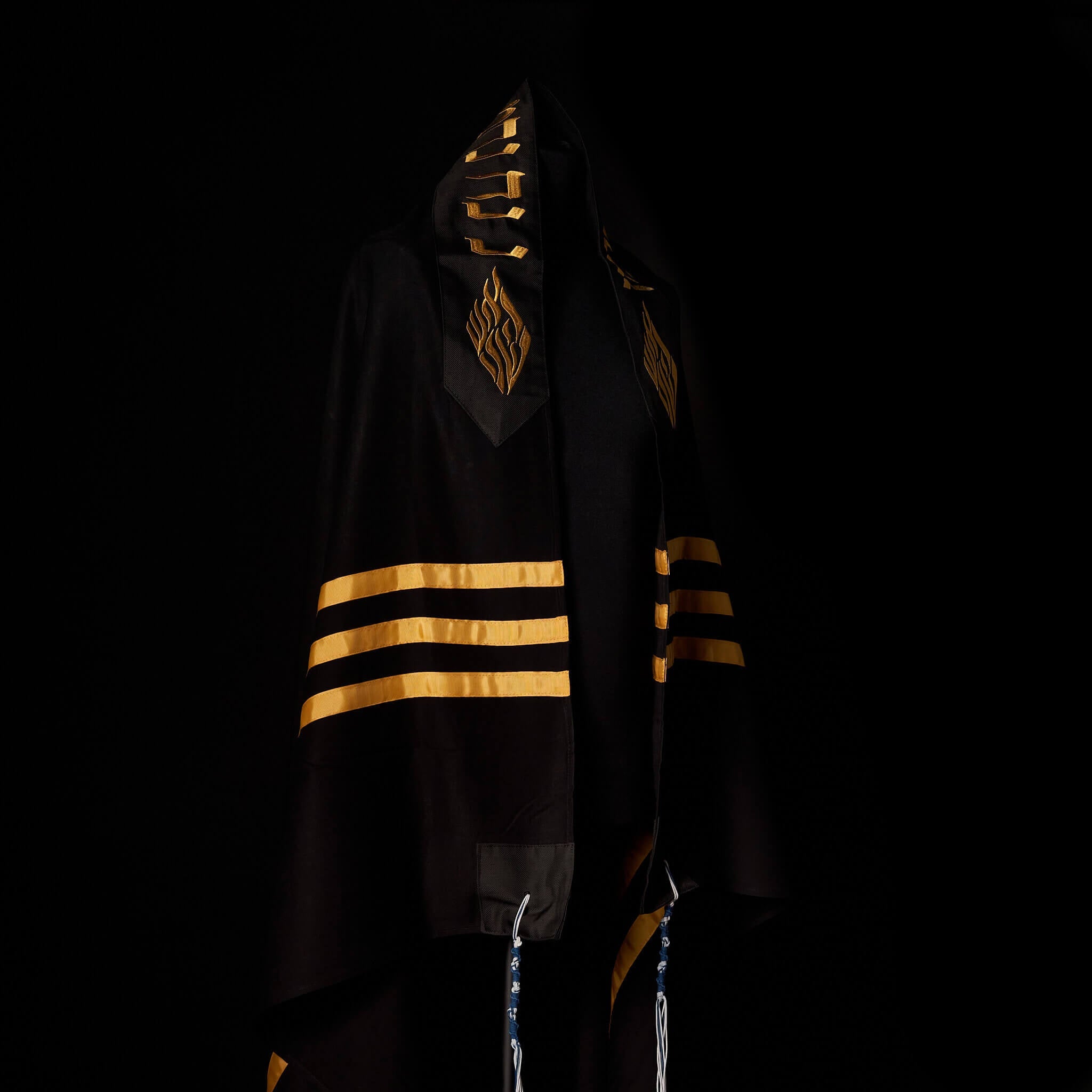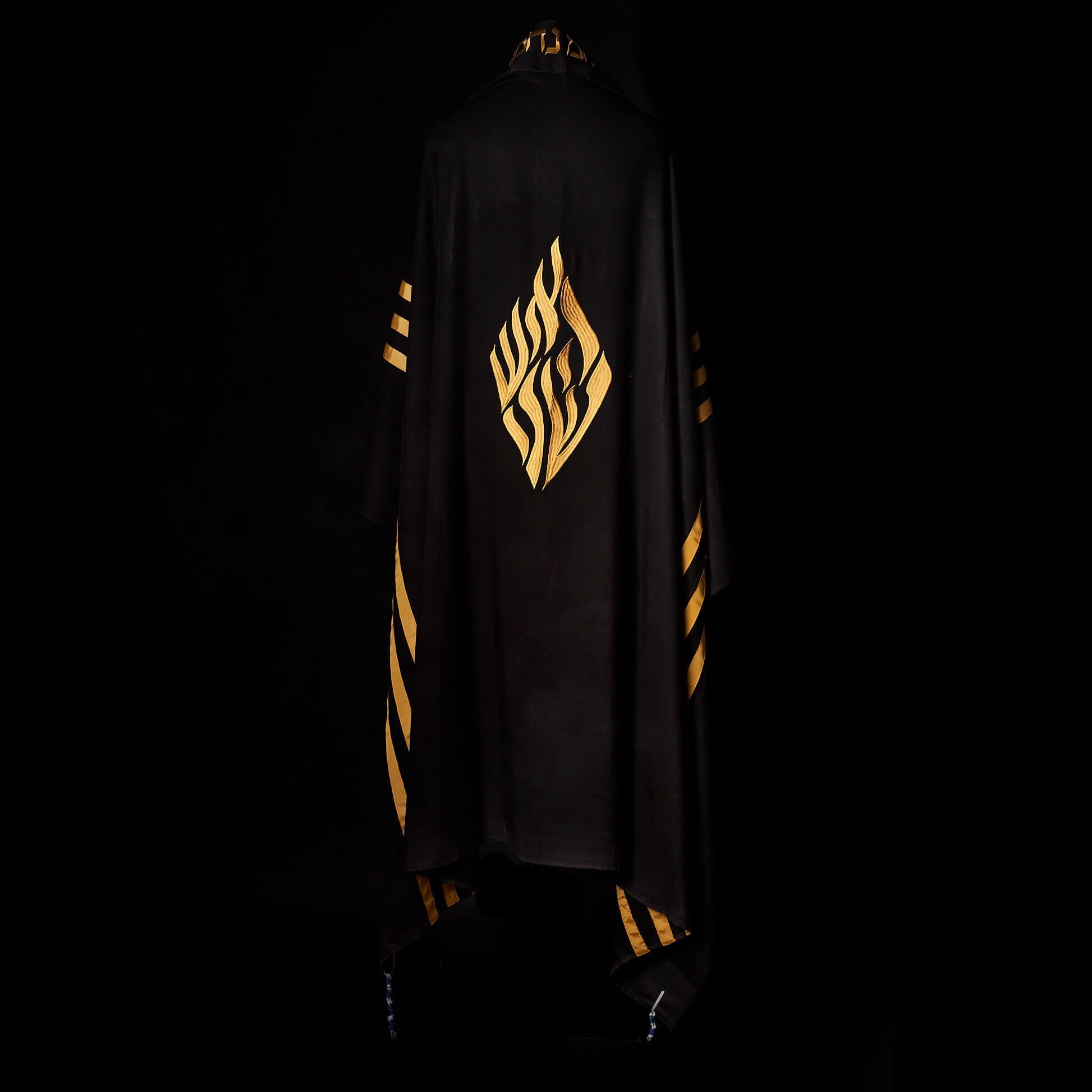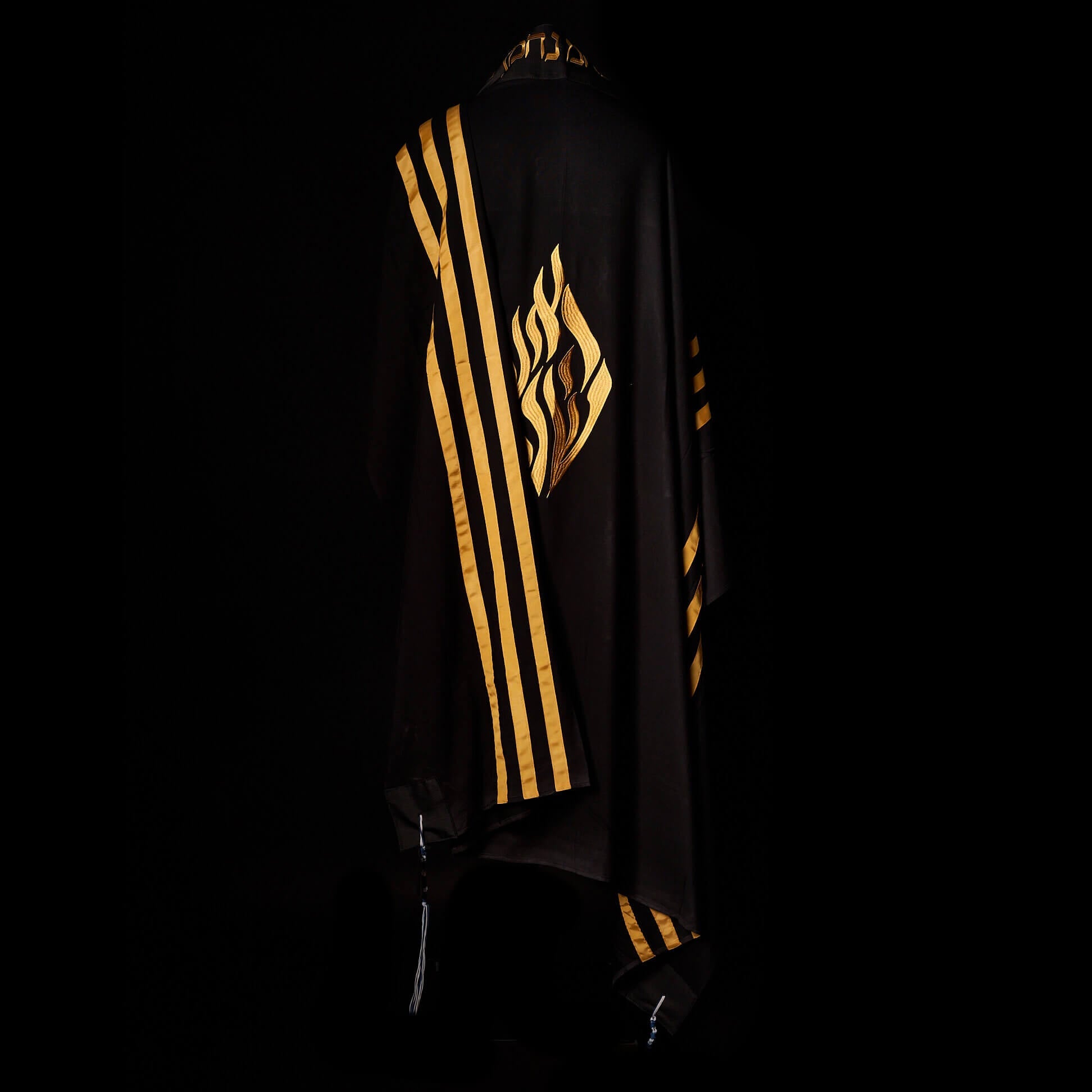 CASHROUT
All Kameart orders are delivered in gift packaging.
Our signature packaging is inspired by our universe : elegant, minimalist and most of all very spiritual.
Issued
from sustainable, FSC-certified forests and including 40% of recycled
fibres, our boxes and shopping bags will bring you or to your loved ones
your favorite products in a stylish and delicate packaging.

Kameart has always made outstanding customer service an important
priority. Kameart Customer Service team is ready to answer any
questions you may have with expert guidance, from choosing a piece of
iconic jewelry or any other product to finding the perfect gift. We
can't wait to heard from you !