Collection : Am Israel Hai inspired Talits
Am Israel Hai Full White
Regular price

1,700.00 NIS

Regular price

Sale price

1,700.00 NIS
Step into a realm of purity and divine connection with the "Full White" Tallit from our exquisite Am Israel Hai inspired Talits Collection. This pristine prayer shawl exudes an aura of serenity and tranquility, enveloping you in a sacred embrace as you embark on your spiritual journey. Impeccably crafted with pristine white fabric, it embodies a timeless elegance that resonates with the essence of your devotion. The absence of color allows the traditional Magen David symbol to take center stage, infusing it with profound meaning and significance. Draped in the "Full White" Tallit, you are adorned with a symbol of faith and unity, a tangible representation of your rich Jewish heritage. The delicate fringes gracefully frame the edges, symbolizing the harmonious connection between the earthly and the divine. Each thread is meticulously woven, reflecting the meticulous craftsmanship and attention to detail that define our Talits collection. With every prayer, the "Full White" Tallit becomes an extension of your devotion, deepening your spiritual connection and creating a sanctuary of peace and reflection. Embrace the ethereal beauty of the "Full White" Tallit from our Am Israel Hai inspired Talits Collection, and let it ignite your spiritual flame as you embark on a profound and transformative prayer experience.
About kashrout of our product
Share
---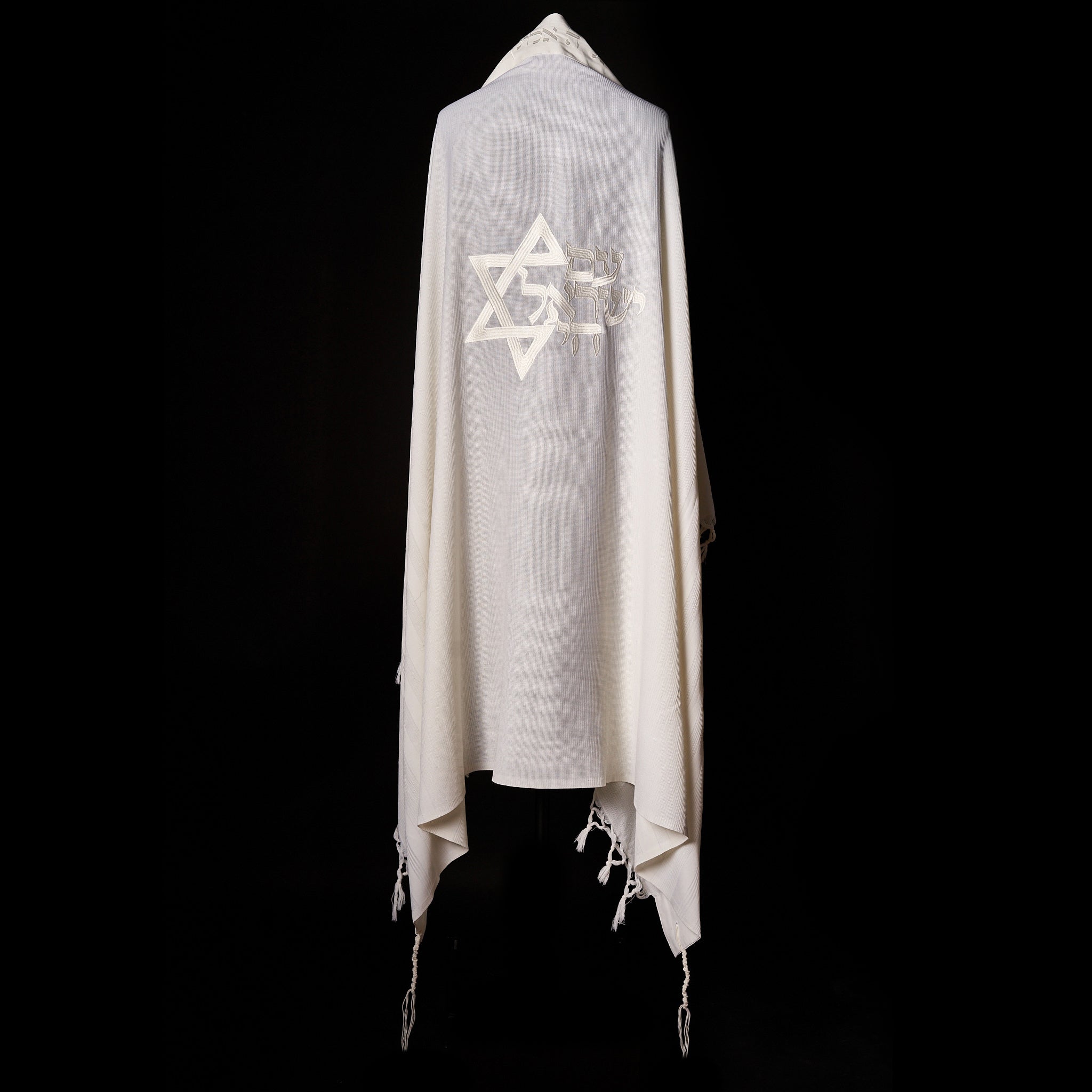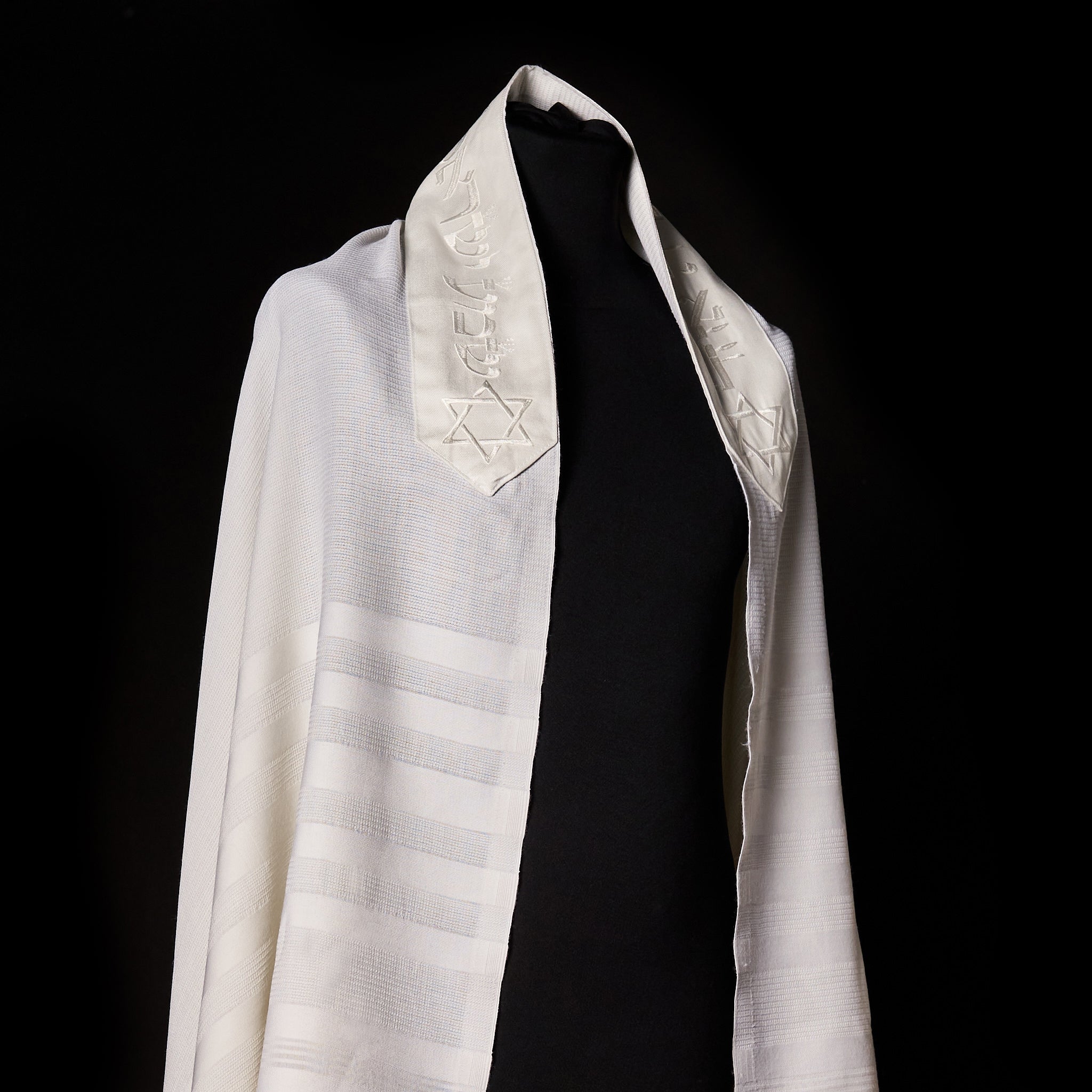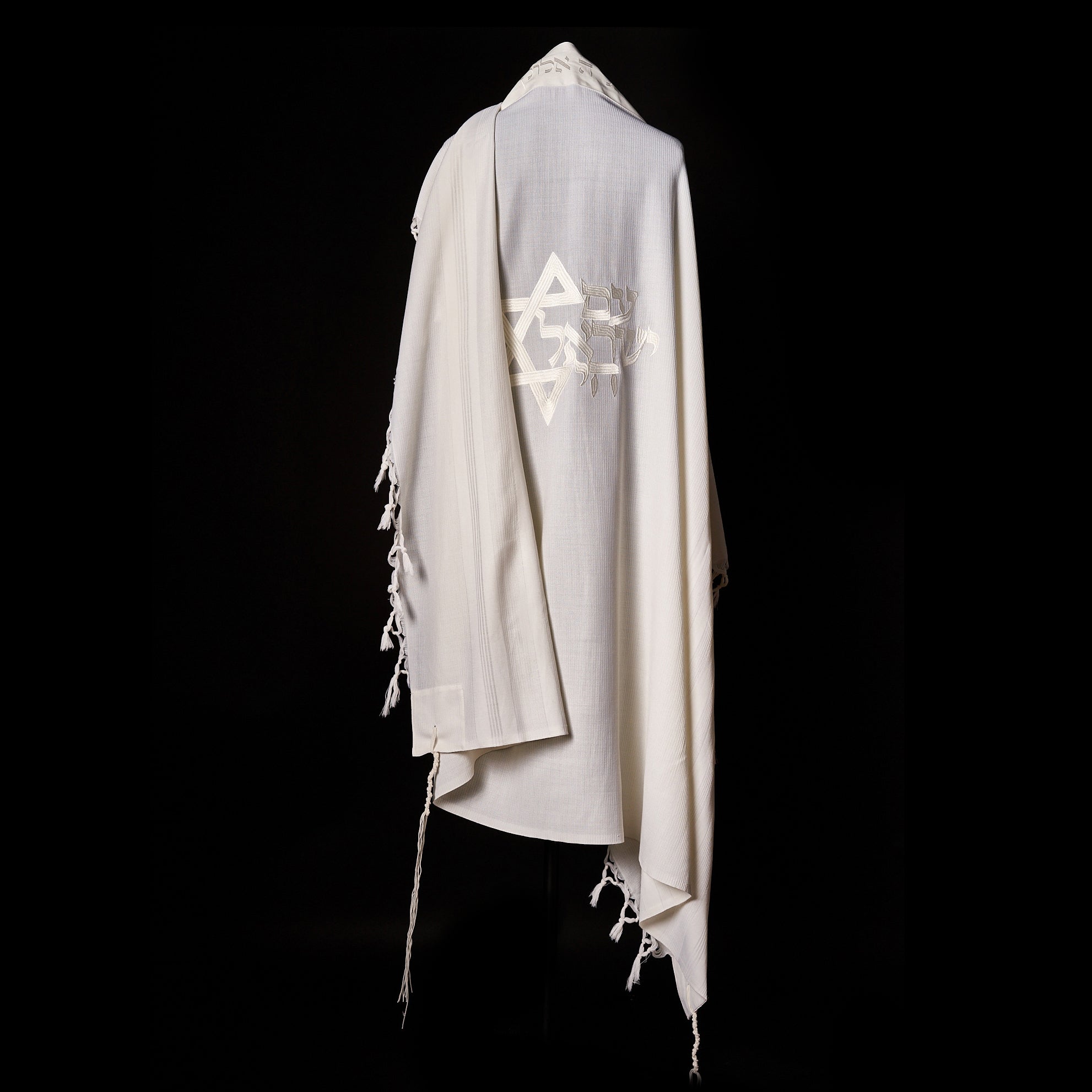 CASHROUT
All Kameart orders are delivered in gift packaging.
Our signature packaging is inspired by our universe : elegant, minimalist and most of all very spiritual.
Issued
from sustainable, FSC-certified forests and including 40% of recycled
fibres, our boxes and shopping bags will bring you or to your loved ones
your favorite products in a stylish and delicate packaging.

Kameart has always made outstanding customer service an important
priority. Kameart Customer Service team is ready to answer any
questions you may have with expert guidance, from choosing a piece of
iconic jewelry or any other product to finding the perfect gift. We
can't wait to heard from you !